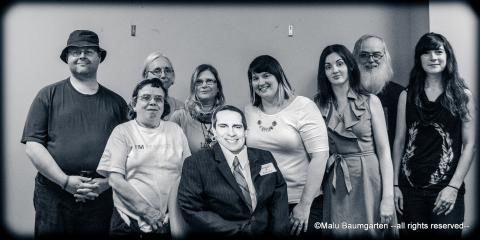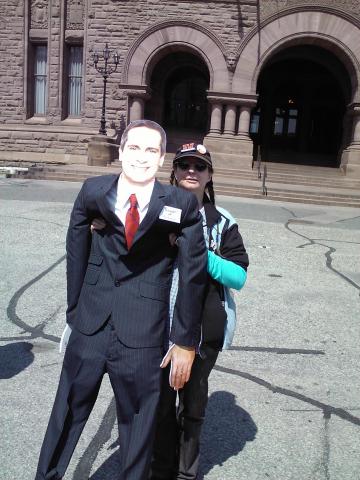 On May 17  the "Dalton and Me" Tour co-sponsored by the Put Food in the Budget campaign, and the ODSP Action Coalition, arrived at our regular Coalition meeting.  This life-size mannequin of the Premier is touring the province to allow people to tell Dalton McGuinty what they think about the recent budget which only gave a 1% increase to social assistance rates. 
People attending were asked to answer one of the following questions:
1) What's the one thing you want the Premier to know about your life on ODSP?
2) What's the one thing that HAS to change to make life for ODSP recipients better?
Members of the Coalition shared their stories about how stressful it is to try to survive on ODSP. Some also talked about the Commission for the Review of Social Assistance, stating we need changes that bring people with disabilities out of poverty.  Many stated that the budget should not be balanced on the backs of the poor.
For more information about the campaign and the other communities where the Daltom mannequin will be appearing, see the Put Food in the Budget website at: